House of the Dragon episode eight spoilers follow.
Episode eight of House of the Dragon has treated viewers to another time jump. Our brawling brood of Targaryen-Velaryon tikes have matured into, well, just a bunch of teens who hate each other, while Viserys (Paddy Considine)? Let's just say he's one nail short of a coffin.

The actors playing Aegon, Aemond and Helaena have been switched out, along with Jacaerys, Lucerys and Joffrey, much to some fans' disappointment.
One Twitter user expressed their frustration, saying:
This content is imported from Twitter. You may be able to find the same content in another format, or you may be able to find more information, at their web site.
«I'm really struggling to connect with any of the characters in House of the Dragon. That time jump didn't do any [favours].»
Alicent and Rhaenyra's children aren't the only ones to have received the ageing-up treatment.
Daemon's Baela and Rhaena have also been recast across episodes seven and eight. While this might be a bit disorientating for some, the creators actually have a very good reason for leapfrogging through the years.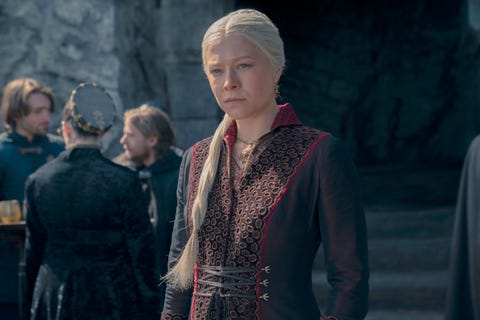 HBO
«It's very complex,» Ryan Condal told The Hollywood Reporter. «HBO gave [showrunner Miguel Sapochnik] the creative latitude to tell this incredibly complex story in a really patient and character-driven way that sets up a first season so that it launches you into one of the most famous and bloody conflicts in the history of Westeros — if not the most.»
He added, «We set everything up so by the time that first sword stroke falls, you understand all the players — where they are and why they are. All the history is there instead of being told to you in exposition. This way you get to see it all happen.»
To be fair, Condal and Sapochnik have done what they set out to do and have executed it with almost as much swiftness and deftness as Daemon (Matt Smith) lopping off Vaemond's head.
By churning the show through the time-jump machine Condal and Sapochnik spare us the unnecessary, tedious details and cut right to the heart of things. This allows viewers to understand the complexities of these important relationships, how and why they've changed over time and the outside and inside forces manipulating their decisions. (As long as they can keep track of who everyone is when they keep changing faces, of course.)
The creators could almost pat themselves on the back for a job well done if it wasn't for one easy-on-the-eyes blunder that continues to be a sticking point with every time jump.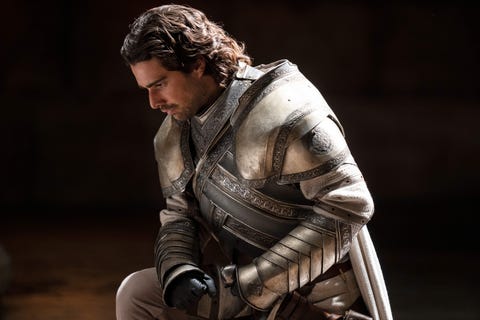 HBO
Criston Cole. While Viserys has pointedly decomposed over the years, his badly aged body a symbol of the wear and tear bearing the crown has had on him, Criston Cole (Fabien Frankel) insists on defying the laws of time.
Despite two time jumps totting up to a whopping 16 years, Frankel remains the only actor to have played Criston Cole.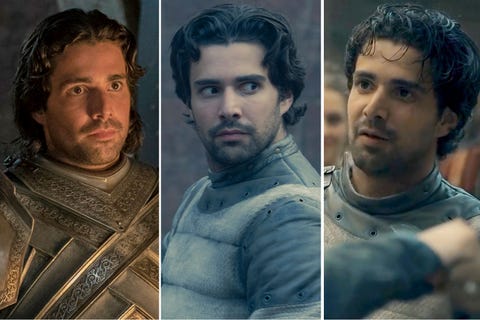 Sky
Alicent's sworn protector still bears the fresh-faced features of the young wannabe knight besting Daemon at the mêlée in his Kings Landing debut.
At this point, his agelessness is bordering on far-fetched and considering this is a world in which dragons roam the grounds, that's saying something.
We aren't the only ones to have noticed.
This content is imported from Twitter. You may be able to find the same content in another format, or you may be able to find more information, at their web site.
«With every time jump they select a single strand of hair on criston cole's head and dye it silver,» said one Twitter user.
This content is imported from Twitter. You may be able to find the same content in another format, or you may be able to find more information, at their web site.
While another said:
«[Does] Ser Criston Cole [have] a good skincare routine or [does he] get injections because he has zero signs of any ageing in this damn show.»
We can confirm it's the skincare routine. He mixes two drops of bitter disdain and one drop of jealousy with half a gallon of 'can't-let-the-past-go' and just slathers it all over himself thrice daily.
Perhaps this is the answer to youthfulness, but it doesn't explain the fact that he is not the only character who refuses to show signs of ageing.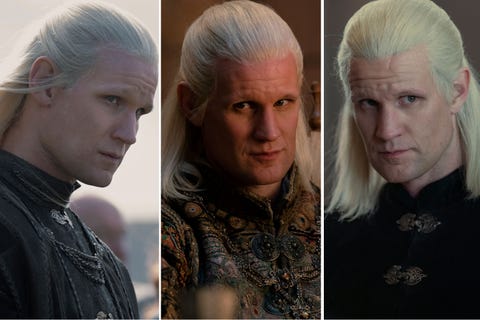 Sky
Smith's Daemon is another who flaunts his vitality in the face of Viserys' decrepitude (figuratively speaking). Have you seen him? Daemon may have matured in attitude but that's about the extent of it. Save for a smattering of lines across the face, he's virtually the same.
The recasting of Milly Alcock and Emily Carey (Rhaenyra and Alicent respectively) makes sense given the span of the time jumps and the ageing of their children.
However, while many were sad to say goodbye to their flawless portrayal of these former best friends no one could deny that Olivia Cooke and Emily D'Arcy have picked up the baton effortlessly, giving stellar performances.
A whole recast may not have been necessary for the likes of Criston Cole, Daemon and Vaemond (Wil Johnson) while we're at it (because he too was looking mighty young all things considered). But a little effort into maturing their features in a more noticeable way wouldn't have gone amiss.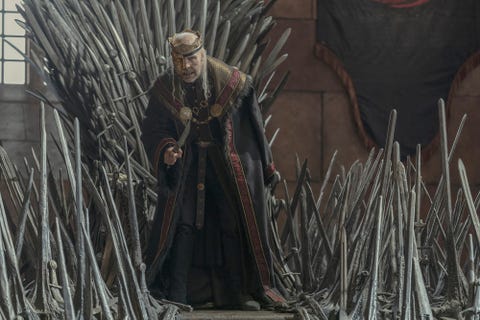 HBO
The SFX team have literally carved a hole out of Viserys' shrunken face, emaciated his body and ravaged his fingers, so a few dark circles and some bags under the eyes shouldn't have been much of a stretch.

The fact that this is noticeable detracts from the enjoyment of what is, at its core, a really impressive show.
The ability to immerse oneself in this fantastical fictional world in an earnest way is crucial to selling the more incredulous aspects of the show but the longer Criston Cole and Daemon's youthfulness persists the more outrageously prominent it becomes.
This is supposedly the last time jump of the season, however that doesn't mean that we're rid of them all together. Should House of the Dragons be greenlit for a season two we may get more and if we do, for the love of all things pure, will somebody age these men up?
Game of Thrones seasons 1-8 are available on DVD and Blu-ray. House of the Dragon will be airing season one weekly in the US on Sundays on HBO, and on Mondays in the UK on Sky Atlantic and NOW.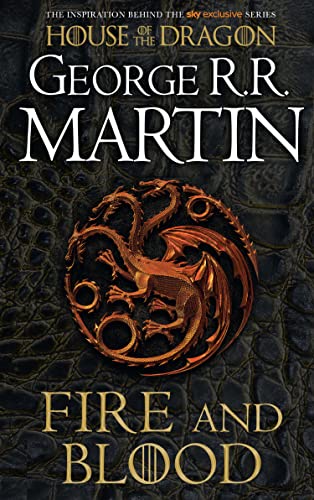 Fire and Blood by George RR Martin
HarperVoyager
amazon.co.uk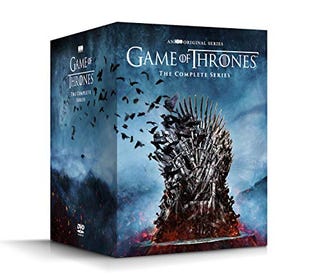 Game of Thrones Seasons 1-8 – The Complete Series [DVD] [2019]
HBO/Warner Home Video
Amazon
£73.84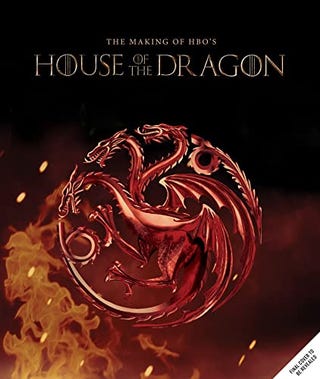 The Making of HBO's House of the Dragon
HarperVoyager
amazon.co.uk
£52.25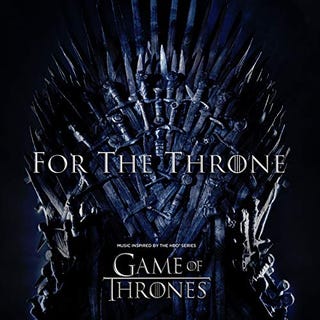 For The Throne (Music Inspired by the HBO Series Game of Thrones) [Explicit]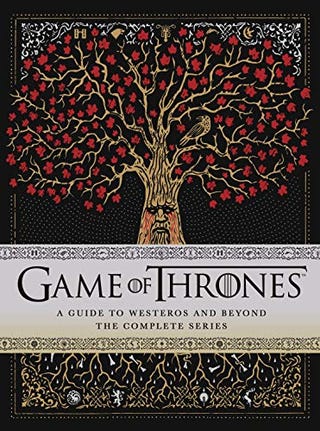 Game of Thrones: A Guide to Westeros and Beyond: The Complete Series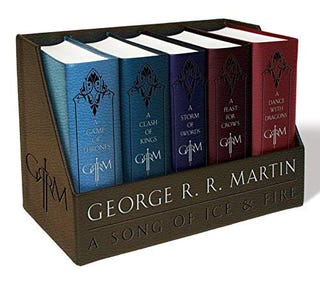 George RR Martin's A Game of Thrones Leather-Cloth Boxed Set
Penguin Random House
Amazon
£86.37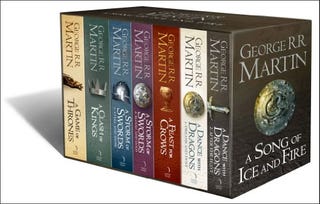 A Song of Ice and Fire, 7 Volumes
HarperCollins Publishers
Amazon